~Originally posted by Nazgul, SEE Team Leader~
Rhûn Fortress - the 7th faction fortress!...is finally - FINALLY - all done!
This has been THE biggest problem since I started this mod years ago, and the wait has been terrible. I've had a number of Modelers involved in this project, but due to lack of time, motivation, etc.. this has been a project that has never seen 100% completion and thus be ready to code into game.
- I made a concept for a future model.
-
Lord Istari
started a kit bashed model, then he left T3A and modding all together. The model was just a keep, no expansions etc...
-
Digi_Byte
made a model from scratch that was MUCH better looking, but unfortionately, he wasn't able to fully complete it. It was about 90% done though...
-
TT
(ttandchotmail) took up the project, and remade the design that Digi did. Upon completion he was not able to export it porperly to W3D format (due to no earlier experience from RenX, only new versions of 3D Studio Max).
-
Ridder Geel
stepped in and helped with the exporting by reapplying the textures in RenX, scaling the models properly to in game size, rotate them 45 degrees and put them on the right axis.
So in the end, the finished product (model) is a collaboration of
TT

's modeling skills
and
Ridder Geel

's program knowledge
to put the finishing touches on the exporting!
NOW... it's "only" up to
Sûlherokhh
to code it all into game, using the same level of high quality coding only he can do... :p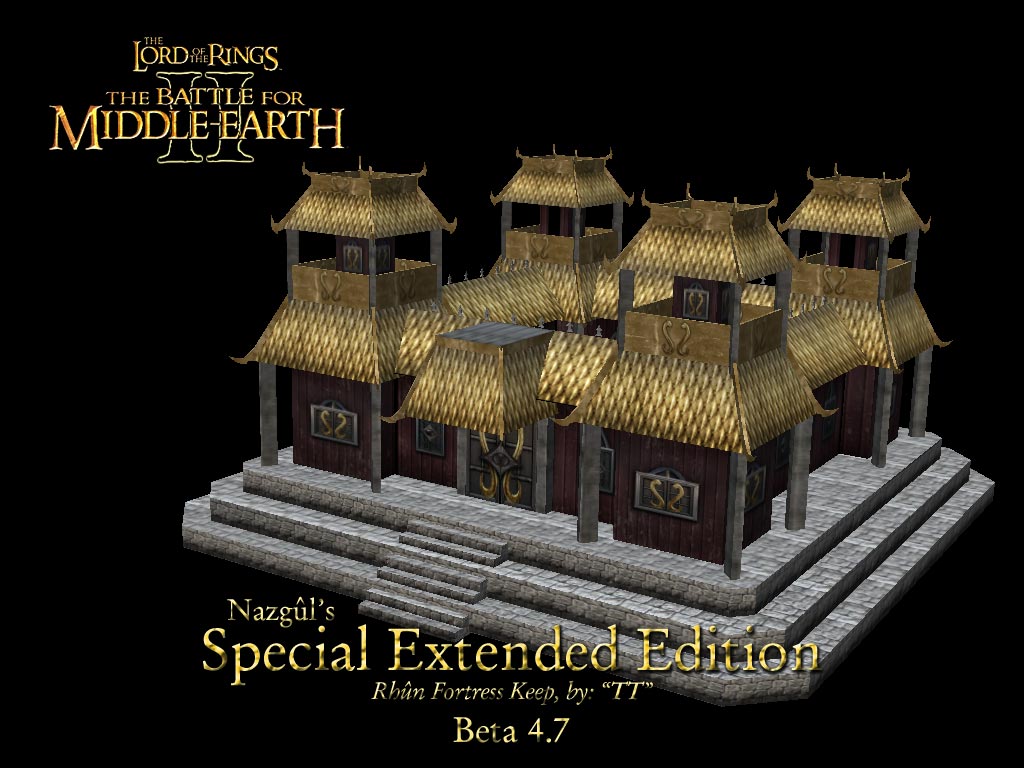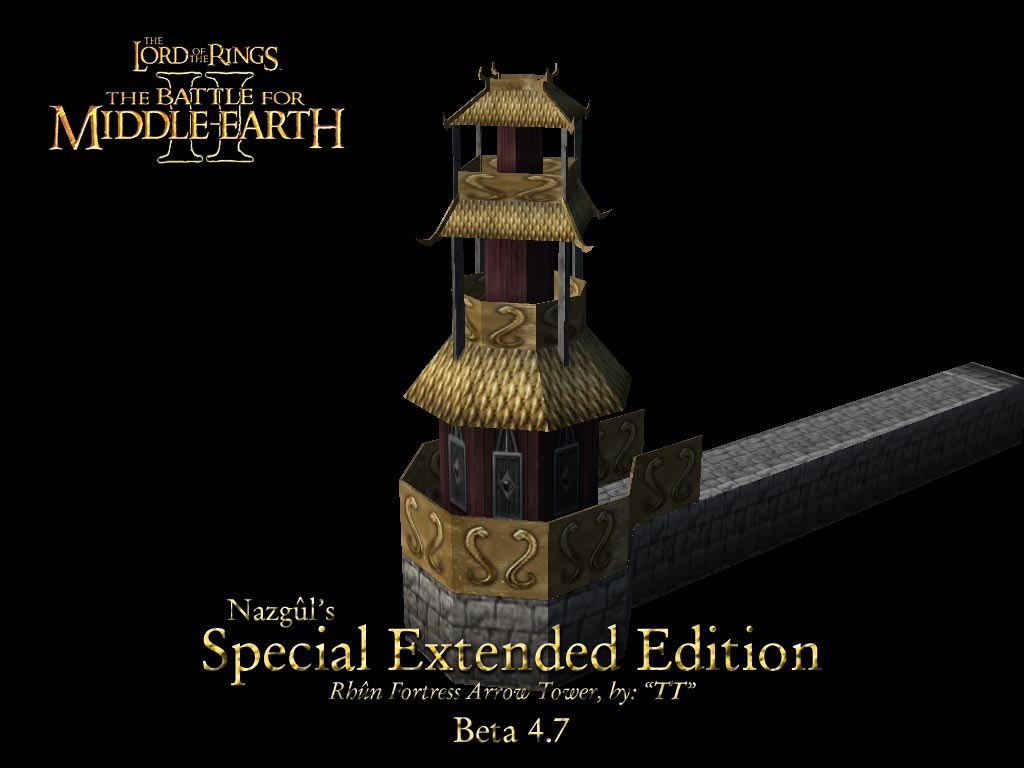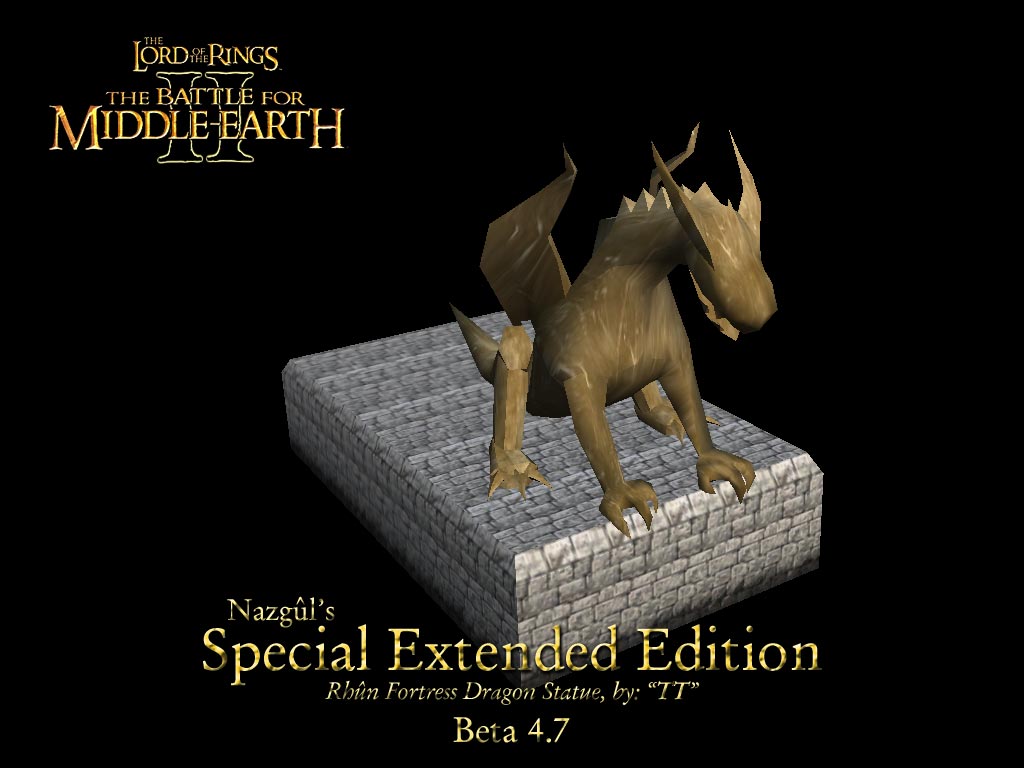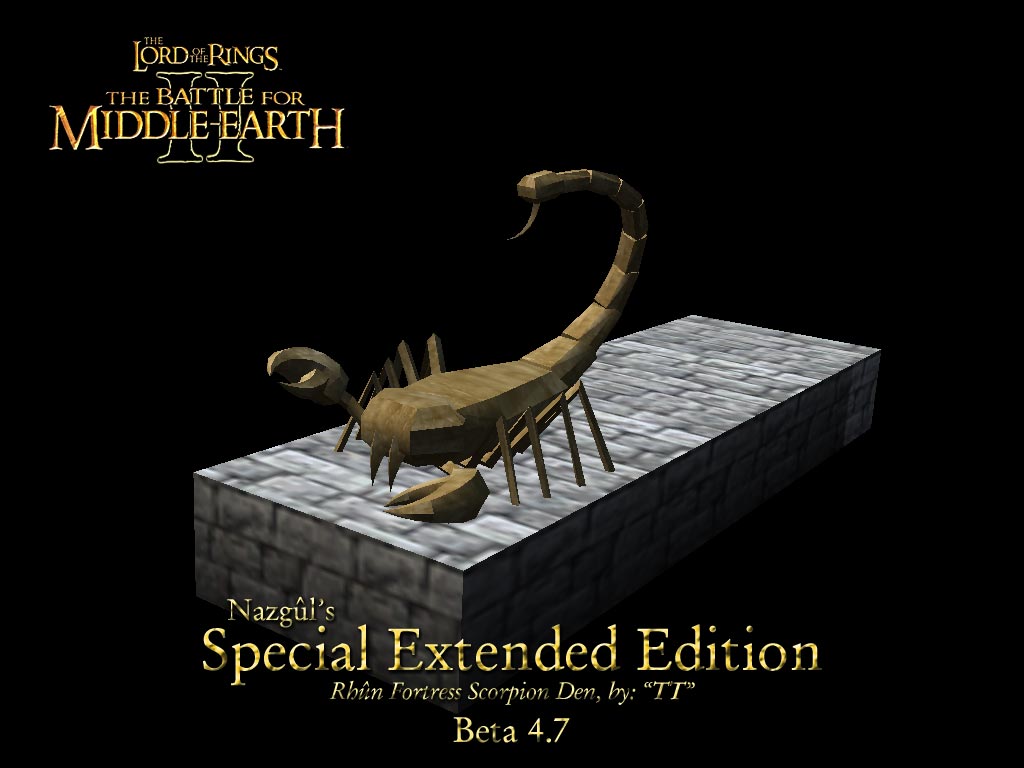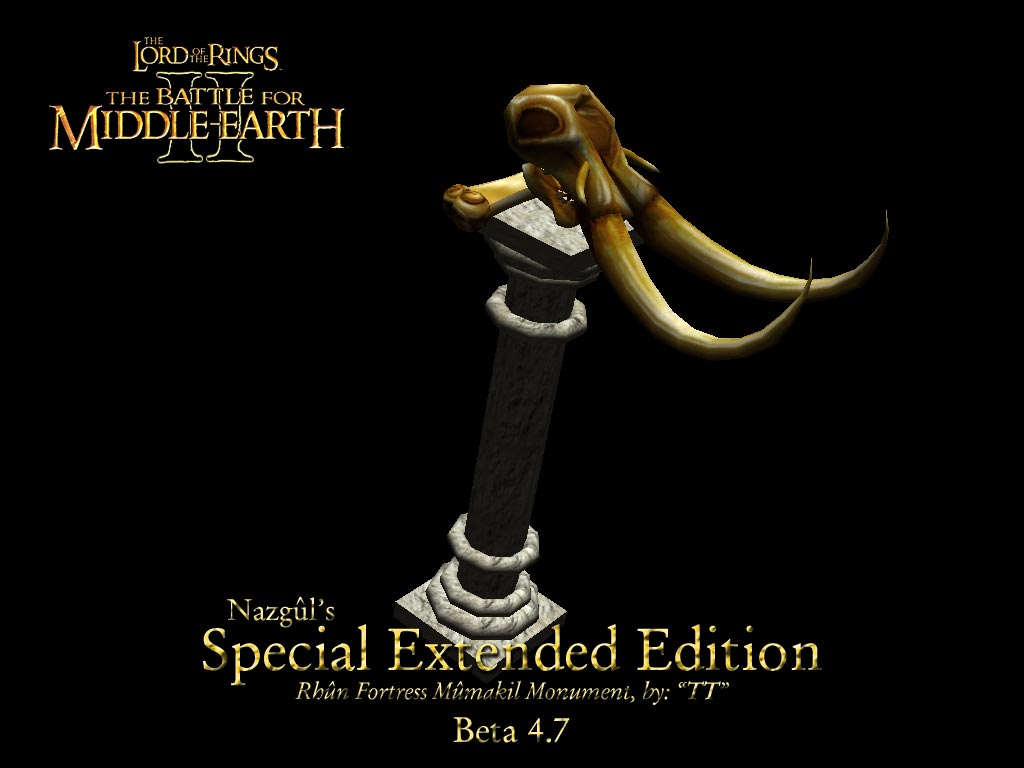 Tech list:
EXPANSIONS
- Arrow Tower Expansion
- Dragon Statue (function like Mordor's terror exp.)
- Scorpion Den (function like Moria's spiderling exp.)
UPGRADES
- Faction Flags (gives discounts & leadership)
- Eastern Soil (base "floor" (ground) for bonuses)
- Vultures (gives stealth detection)
- Fire Arrows
- Reinforced Fortress (+50% armor & prerequisite to Monument)
- Mûmakil Monument (Summons Royal Mûmakil + gives Leadership to all Mûmakil close to fortress)
(Side note: if we ever split Harad from Rhûn, all Mûmakil related stuff will go with them, and the Dragon theme will stay in Rhûn)
View the original topic here:
http://forums.revora.net/index.php?act=ST&f=2237&t=76012